Nowadays, online clothing stores are one of the popular eCommerce niches. Due to covid-19, people are more likely to buy clothing online. So starting an online clothing business is a common idea as the demands are high.
How to start an online clothing retail business? Well, due to the high demand for apparel, online clothing stores are becoming more competitive. To sustain in this competition & being successful, needs a proper marketing strategy, Photo editing & a business plan.
Proper branding, quality of your products, sites, presentation & customer service, etc., is the foundation to establish online clothing stores successfully. It is not easy to create your own brand identity from millions of options on the web. If you are planning to jump into the apparel industry, then this guide is for you. In this guide, you will learn everything to establish online clothing stores successfully.
How to start an online clothing retail business
Online shops do not mean buying a website & tempted to sell everything. It needs to follow some steps & proper strategy to make your online clothing retail business successful. Dive into the article to know the steps & unique way to make your clothing shops famous.
Step1: Fix your Clothing Niches
An organized website is the precondition to make your online stores popular. The first step is to determine which niches or items you want to sell in your stores. Deciding your niches help to list the products. Then you can set the whole business strategy based on the niches demands & market research. Find out your target customer & set a strategy to attract potential customers exclusively. So that they find your shops different from other online shops.
The secret behind working on particular niches is to help to create brand uniqueness & identity. Also, specific niches make it easy to research target customers. Also, it will be a great opportunity to attract the customer with a specific product. As a result, you won't need to compete with the whole online marketplace. The competition is now reduced to particular niches. As a result, the opportunity of gaining potential customers is highly increased.
Most of the leading & best online clothing stores follow this formula. They start to deal with a particular niche with a unique expression. How to decide your niche? You should consider the below factors while choosing your business niches.
To be different from million shops, try to be unique.
Add your own value & expression.
Choose your favorite & passionate niches to deliver quality products.
Ensure the niches have market value & demands.
Step 2:  Market Research
After selecting your niches, now it's time to do market research. It is one of the crucial parts of making a stand-out clothing store. The success of your clothing business vastly depends on market research. You should invest time to do proper market research. It helps to identify the dependable product list. Also, you can analyze different marketing strategies to create your exclusive strategy to win the race. 
After investing in similar niches, popular shops find out how to improve your service to make your shop better. Now create your own strategy & plan.
Step 3: Product Selection
The apparel sector has millions of options to include. Based on your niches & market research, select the product list. It is important to include a variety of products within your niches to attract customers. But as a newbie, don't collect a lot of stuff. You should only collect samples to grow your business. Based on your research, including the trendy & best-selling products with your unique design. It's wise to customize design & advertise only branded clothing. A unique product or customized design can bring 3x more sales than any trendy or popular design product. Customization of a stylish item of clothing is a magical way to boost up sales. For example, You are selecting the niches of travel wear. 
Now research the market about travel wear products. The hot products for traveling are backpacks, soft pants & T-shirts. You can add some extra features to your backpack, modify the pants material to enhance the comforts.
Here the target is creating its own brand value. You need to rearrange the product in a new style to tempt potential customers. You can offer a 2 in one backpack, including a tent facility. This is a unique & impressive product modification that helps to create a brand identity. How to decide the products? Here are the five major tips for choosing the product.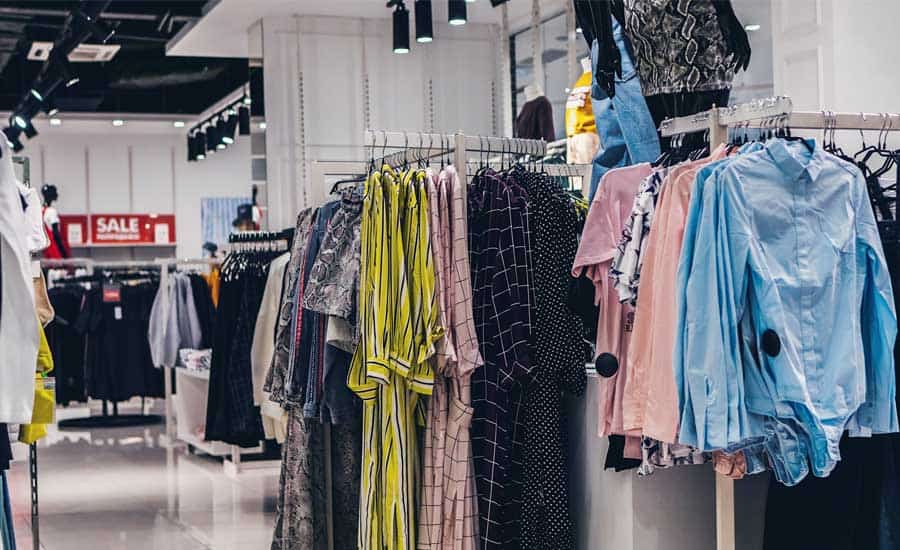 After analyzing the market, give some time on the product list. Try to minimize it as much as possible. You should include only those items that you have passion & knowledge for. Also, consider the cost. Try to make the cost as low as possible. Don't invest huge money as a starting point. You should save money for future complications. Before finalizing the product, you can arrange a customer survey to know the demands.
Be focused & dedicated to your objectives. For example, you select niches travel wear.  Your business motive should be ensuring travel comfort. Works hard to bring a varied range of traveling apparel to make the tour more memorable. You can consider yourself as a traveler & try to improve your experience with your product.
Step 4: Design Your Business Plan
Now you have to select your niches & products. Now It's time to design your business plan. You should include the below factors:
Products or material Supplier.
Marketing.
Competitors analysis.
Set business strategy.
Brand vision & mission.
When you are planning to run online shops, the first priority is to research target customers. Make a plan on how you want to reach an audience & how to attract them to your products. It is the first step of business strategy. Also, it is important to include your total budget, product pricing & calculate the production cost.
Also calculate the web development cost, hosting & maintenance cost.
Design, development cost.
Product presentation & photo editing cost.
Delivery cost.
Material supplier cost,
Once you calculate all the costs, now decide your margin profit around 30-50%. Also, compare margin with your big competitors to sustain your shops in the long run.
Step 5: Make Your Website
Now it's time to create your website that is your store. The first requirement is buying a domain. You can easily buy domains through eCommerce platforms. Now decide how you want to design your website.
Because the website design is like a store decoration. In the old days, when we visit big malls, we intend to visit shops that are decorated exclusively.  Similarly, online shop decoration is depending on your site & user-friendliness. So be careful on this step. You should keep a good amount of budget to hire a web developer. You can also buy a WordPress template. Choose a user-friendly & responsive web design for your business.
 Also, check the product visual presentation, zoom-in facility. Because your online sale depends on the presentation. If your website can't represent detailed shots, then you can't gain revenue. So it is essential to confirm the product page is capable of displaying details. Also, the design comes with quality features such as smooth cart & shipping options.
Step 6: Website launching or online store launching
When your website is ready, now it's time to launch your clothing store. But to make your retail business successful, you need to follow the below tips.
Promotion
Before launch, your sites make a proper promotion strategy. Create a Facebook page. Arrange live video, ad, or Youtube ad to attract the target audience. It's time to let people know about your brand new shop's vision. After deciding the promotion strategy check the website functionality, bugs & test everything before launching.
Business Accounts
Before launching a website, a business page & YouTube channel must be opened. Then it will be easy to advertise on Google, YouTube, or Facebook, Instagram. You can run your promotional ads from social accounts. Social site promotion is very helpful for new sites.
Photo editing
Successful marketing is depending on your image quality. Apparel photography is highly crucial due to color & appearance complexity. Photo editing and clipping path is the best way to convert your ordinary shots into an appealing image. 
Generally, customers want to visualize how he or she likes to look after wearing the cloth. So, visual representation, dynamic view & detailing is highly essential to attract an audience. Photo editing helps you to bring a live vibe to your static image by adding mild shadows. Photo editing is another secret of successful e-commerce owners. It also helps to represent a color variety without making the original products.
Don't organize your website with low-quality images. That can ruin your online stores. Your sale vastly depends on photos. Because producing photos creates the most important first impression. So, give focus on product photos & make a high-quality marketing image.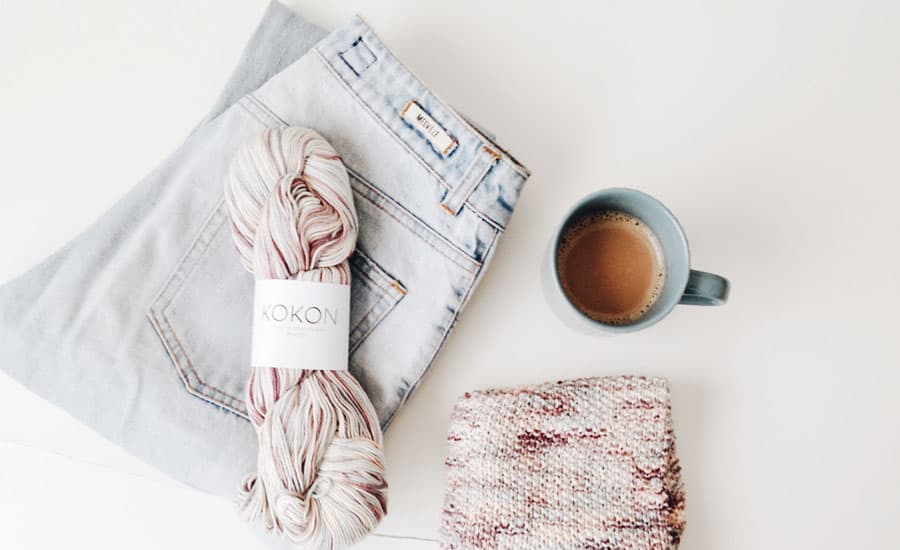 Email marketing:
Email marketing is another beneficial way to reach potential clients. It is better to plan for email marketing.
Billboard or Television:  
The traditional way is to advertise on billboards or tv. When you are using an appealing products photo that is edited, you will easily grab the audience's eyes. 
Another traditional method of promoting is through posters and flyers which can be easily design using flyer templates on the internet. It depends on you how you opt to choose one that fits well within your budget.
Google Ads:
Nowadays, the most effective way of marketing is google ads. So set up your Google ad & analytics accounts to check your live website traffic. Google ads help to bring a lot of engagement if you use attractive images.
Discounts: 
When you are launching any new online stores, the target is to reach more people. To attract people & let them introduce your product you can offer launching discounts for the first week. Also, you can offer a referral bonus. It is a proven & effective way of reaching potential clients.  Discounts not only improve your sales but also increase your web traffic.
Traffic: 
To increase your website traffic, another essential sector is SEO. You need to do proper keyword research & make the website SEO optimized to bring traffic to your new sites. Also, great traffic can be achieved through content marketing, media post, guest post in various blogs or celebrities. After doing proper SEO, you should focus on Google ads & Facebook ads to bring traffic to your website.
Final Thought
This is a complete guide on how to start an online retail business. For online businesses, the quality of products is not the only criteria for success. Here website traffic can change the games. So, give priority to how to bring traffic to your new clothing stores. Then follow the proper business strategy to be the best online clothing store.
Your unique concepts & box thought can differentiate your brand from the crowd.  So always use your own concepts to make your brand unique & memorable. When you are working with unique niches with a proper marketing strategy, success is a must.